Encounter the Next Best Thing in Cellular Camera Technology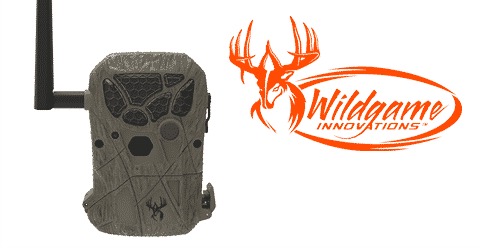 Take scouting to the next level by instantly sending images to any mobile device or desktop computer nationwide with a Wildgame Innovations® Encounter™ cellular trail camera. The new Encounter cell cam offers a swift and smart solution, keeping hunters connected wherever via the HuntSmart app and its artificial intelligence features.
From the convenience of a phone, hunters can use the HuntSmart app to remotely monitor critical camera stats like signal strength, battery life, SD card capacity and data plan usage. HuntSmart also includes advanced scouting features like species recognition, enhanced filtering capabilities, and more.
Using these tools remotely, hunters can manage their hunting property with minimal intrusion. With data and activity captured by a net of several Encounter cell cameras, hunters can pattern specific bucks or behavior as it relates to seasonality, moon phases and weather. As a result, hunters will be able to more accurately predict key hunting locations without disturbing their property.
The Encounter camera operates on all cellular networks automatically attaching to the best provider in the area, meaning the consumer does not have to choose between cell service providers. A new and improved onboarding process expedites the setup. Simply scan a QR-code, and the camera is ready to send images to your phone or home computer. Encounter's intuitive red, yellow, green indicator light shows cellular strength at a glance.
The Encounter camera captures high-resolution 20-megapixel images, even in complete darkness. Its powerful bank of 36 invisible black LEDs illuminates subjects out to 60 feet. With a trigger time of less than one second, nothing will slip past undetected.
A power input jack connects Encounter with an external battery source or in tandem with a battery and solar panel for a long-term power supply.
Wildgame Innovations' most streamlined cellular game camera is ready to go to work to help you #HuntSmarter, not harder. Every new Encounter camera includes 3-months FREE cellular service. That's $30 of instant savings with each purchase!
Encounter™ Cellular Trail Camera Features:
20 MP camera
36 invisible black LEDs; illumination range 60 feet
Trigger speed – ≤1 second
Textured brown finish
Works anywhere cell service is available on any network
All-new and improved QR-code set up provides a quick and seamless user experience
Red, yellow and green indicator lights reflect the camera's cellular signal strength
Input jack for use with external battery source and/or solar panel
Monitor signal strength, battery life, SD card capacity and data plan remotely via the HuntSmart app
MSRP $119.99
Key HuntSmart App Features:
Mapping tools allow for cameras to be positioned and located on a map
Allows users to set up a family and friend network to view and manage photos
Information provided per photo (wind, temp, barometric pressure, moon phase and forecast) to give you the best days, times and locations to hunt
Filter and sort images on date, time of day, weather, location, moon phase, species
Ability to tag a specific buck and track movements
Utilize all data to predict best time, date and location to hunt in the future.
Tell us how can we improve this post?
Comments
comments